TTM Donates Clothing, Other Much Needed Items To WISEPlace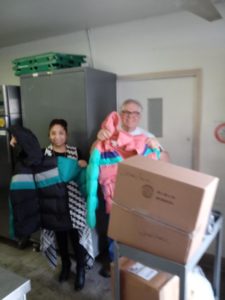 On Monday, June 3, 2019, TTM donated clothing and other much needed items to WISEPlace.
About WISEPlace:
WISEPlace a 501 (c)(3) nonprofit organization, is a community of housing and hope for women in crisis. Formerly the South Orange County YWCA, WISEPlace has a 90-year history of caring for the community. By meeting basic needs such as housing, clothing, physical and emotional nourishment, as well as vocational and life skills training, the WISEPlace Hotel for Women is one of the few places unaccompanied homeless women can go to begin again.