The OCVMFC Children and Families Working Group has announced:
We are e

xcited to share that we will be having the 2023 Orange County Month of the Military Child Celebration on Sat. April 29, 2023. This will be an in-person event at Cottonwood Church in Los Alamitos, CA.
See the flyers below for information on the 2023 OC Month of the Military Child Celebration, as well as how individuals/agencies can help support this special event .
---
RESOURCE LIST
Click here for our Resource list.
---
DISABILITY CLAIMS ASSISTANCE
Click here to download info on the VFW assistance with disability claims (free of charge).
---
DENTAL CARE
Dental care and overall proper oral hygiene are two things that veterans desperately need, whether it is through the Department of Veteran Affairs or a dentistry that offers free care for those who need it.  As a veteran, knowing all of the options that are currently available to you will ensure that you will get the help that you need, exactly when you need it.
For more information please visit: https://www.emergencydentistsusa.com/dental-care-resources-for-veterans
---
DRUG REHABILITATION / SUBSTANCE ABUSE


Many veterans struggle with stress and mental illness, which increases their risk for developing substance use disorders. DrugRehab's goal is to spread awareness of substance abuse and to be an informational resource for those impacted by alcohol.
www.drugrehab.com/addiction/veterans/
www.drugrehab.com/addiction/alcohol/
Palmer Lake Recovery has published guidance on substance abuse and addiction for veterans and families of veterans.
While the entire country is facing the plague of substance abuse, this is especially true for the veteran population.
https://www.palmerlakerecovery.com/resources/veterans/
---
MEDICAL APPOINTMENT RIDES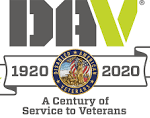 DAV is a nonprofit charity that provides a lifetime of support for veterans of all generations and their families. Helping more than 1 million veterans in positive, life-changing ways each year. Annually, DAV provides more than 600,000 rides to veterans attending medical appointments and assists veterans with well over 200,000 benefit claims. In 2019, DAV helped veterans receive more than $21 billion in earned benefits. DAV's services are offered at no cost to all generations of veterans, their families and survivors.
Find your local office
---
HAND-UP HOME REPAIR PROGRAM FOR ORANGE COUNTY VETERANS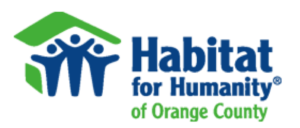 Habitat for Humanity has launched a great program to help veteran families improve their living conditions by focusing efforts on health, safety, and accessibility through critical home repairs.  For more information please review the PDF flyers below or visit www.habitatoc.org
VETERAN REPAIR PROGRAM (PDF)   PROGRAM DETAILS AND FAQ (PDF)
---
MENTAL HEALTH/EMPLOYMENT ASSISTANCE


Many service members leave active duty with untreated mental and physical health issues. Five in 10 military veterans report a significant physical or mental health issue for which they are not receiving care. One in 10 veterans have considered suicide or made a plan to end their life by suicide.
Nearly eight in 10 service members leave the military without a job, expecting to quickly find meaningful employment that provides adequate remuneration once they leave the military.
Nearly a quarter of veterans in California with jobs are earning at or below the poverty level. Over three-quarters of those veterans without a job are not receiving assistance in finding a job.
At the same time, veterans also report needing time to figure out what they want to do in life once they leave the military.
Visit: https://www.voa.org for how you can assist.
>>UPDATE May 9, 2018:
From Volunteers of America:
More than 60 of Orange County's most seriously ill homeless people are on track to move into housing with services to help them address health issues, under a new county contract approved Tuesday.
County health officials will choose the homeless people, based on assessments of their health vulnerabilities, and they will receive housing and services through a contract with The Illumination Foundation, a nonprofit that specializes in helping homeless people move from the streets into housing with on-site support services, and then into permanent housing.
The goal, officials said, is to help homeless people move off the streets, stabilize their health issues, develop positive relationships with other community members, and save public money in hospital emergency services and other costs.
Health issues will include one or more physical ailments, substance addictions, or mental illnesses, officials said. On-site staff will include case managers, mental health workers, psychiatrists, therapists, housing navigators, and peer recovery counselors who have been through experiences similar to the homeless people.
The contract was approved unanimously by the Board of Supervisors Tuesday without public discussion, though they did talk about it at their April 24 meeting.
—
"Thank you for your continued service to the great nation of the United States of America, and for the sacrifices that you have made throughout your service."
---
PEER SUPPORT AND OUTREACH
U.S.VETS Peer Support and Outreach PDF
---
POST-TRAUMATIC STRESS DISORDER (PTSD) AND ADDICTION

https://www.rehabspot.com/drugs/who-addiction-affects/veterans/
https://www.rehabspot.com/alcohol/who-alcoholism-affects/veterans/
https://www.rehabspot.com/benzodiazepines/who-addiction-affects/veterans/
---
SUICIDAL VETERANS IN CRISIS CAN RECEIVE FREE SERVICES AT NON-VA EMERGENCY HEALTH CARE
Download the VA Press Release for More Info (PDF)
---
MILITARY WOMEN'S MEMORIAL