February 9, 2018
by Staff
TTM Partners With Northeast of the Well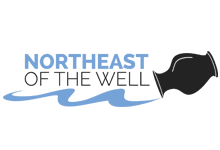 On Tuesday, February 6, 2018, TTM Founder Anthony Miller met with Laura Suk, Founder, Pastor and Executive Director and Jennifer Sandoval, Operations/Area Coordinator at NorthEast of the well in Costa Mesa, CA.
Our talking points stemmed from the homeless population in Orange County, to compiling a viable plan that would address this major epidemic.
WHAT IS NORTHEAST OF THE WELL?
NorthEast of the Well exists to bring God's Word into places of desperate need, with a focus on those in recovery and restoration. We aim to provide the opportunity and environment for people to have a life-changing encounter with Christ. We reach out locally, gather in community, and rise up in leadership.